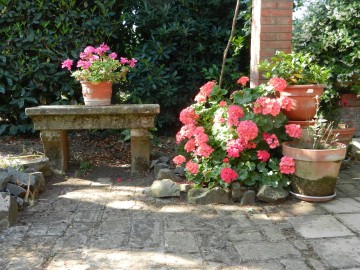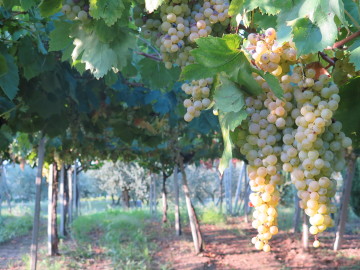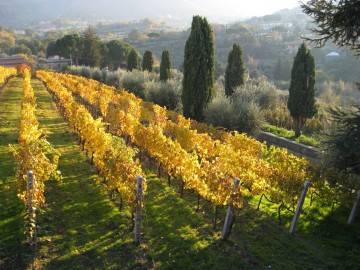 "It is hardly possible to put in words all the wonderful things about Casale Sonnino. Your stay will certainly be beyond your expectations and I can only recommend that any traveler to the Rome area leap at the opportunity to bring this beautiful home, its loving family and caretakers and the many inevitable memories and exciting experiences into their lives."
–T. Lamb, Beloit, WI
Rates & Reservations
Prime Weeks Available, 10% off 2018 Early Booking.
Fill out the Form Below and Submit. We'll get back to you Pronto!
Space, privacy, service and a place to call home
The Casale Sonnino is available for rent year-around for periods of 5 days to a month, though most groups stay for a week or two.
The Casale's Features
Sleeps up to 12 in 5++ bedrooms. Infant crib available.
3 full baths, 2 w/shower bath, 1 w/stall shower
Full Kitchen with dishwasher, microwave, coffeemaker, pots, pans & spices
Expansive Living/Dining Room with glorious views
TV and WiFi internet access, foosball and ping pong tables
Rooftop Terrace with glorious views and garden pergola for dining al fresco
Ancient Roman artifacts, cistern, caves around property
Easy access to Rome by train (Colle Mattia 1K from villa) in 35 minutes
Numerous restaurants serving wonderful local cuisine in nearby towns
Daily continental breakfast & housekeeping included
Included in the Rent: daily continental breakfast, daily housekeeping (in the a.m. and ex. Sunday), linens, wifi access, most utilities (ex. heat) use of the fully equipped kitchen, house, terrace and garden. Heat is extra based upon consumption.
Available Upon Request: Catered meals or Personal Chef, Tour Guide/Driver in your rental car, personal laundry service.
Payment by:
Signed Lease and Personal Check, Wire Transfer or Pay Pal
2017 Weekly Rental Rates
(Please confirm up- to- date quote with owner)
Time of Stay
€ EUR est. per week*
$ USD est. per week*
May through October
Christmas & New Years' Holidays
Excluding August
€3300- €3500 Groups up to 6
€350 Add'l pp.
$3500-$3700 Groups up to 6
$375 Add'l pp.
November through April
Month of August
Excluding Christmas & New Years
€2700-2900 Groups up to 6
€350 Add'l pp.
$2900-3100 Groups up to 6
$375 Add'l pp.
*These rates are approximate and are pegged to the Euro. The rent is payable in $USD and the US Dollar exchange rate is established at the time of booking and lease signing based on the OANDA currency conversion listed on the internet – oanda.com. Partial weeks are prorated.
**Heat is extra based on heating oil consumption and market rates.
Check Availability
Request Your Booking